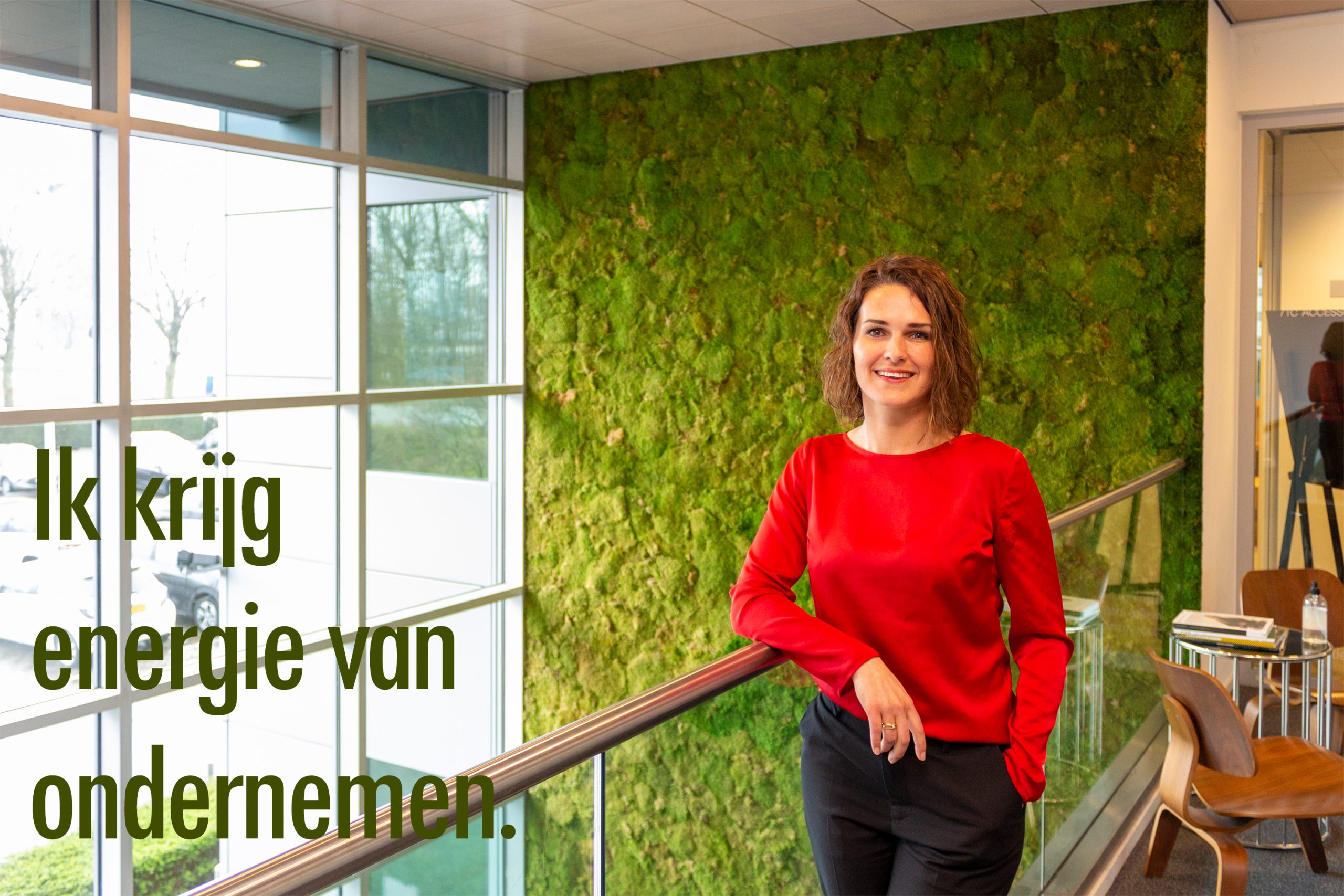 Portrait of: Senna Hansen
Meet our team: today a portrait of Senna Hansen.
---
Senna Hansen, 36, who lives in Ouderkerk aan de Amstel, has been with Kuipers & Claassen since 2012. She starts as a tax consultant. After a few years, she becomes co-owner.
As a small child, her ambitions lay elsewhere entirely. As a young girl, she sees herself alternately working as a cook, a pastry chef or a stewardess. Although she doesn't remember it that way, her Poetry Albums, which she later rereads, do recall these thoughts.
After secondary school, many of Senna's classmates choose to study care professions. She doesn't like that, even though she likes working with people. To get a better idea of the possibilities, she visits a school fair in Deventer. There she gets into a conversation with someone who quickly realizes that Senna, with her preference for science subjects and her desire to work with people, is a suitable candidate for the hotel school. In 2002 she is the only one from her old mavo class to start the course at the Secondary Hotel School. A broad education with a focus on economics, accounting, business administration, beverage and commodity knowledge, as well as service and personnel management.
"The time of my life," she describes that period, "Great. While she can easily handle the level, she laughs a lot with her - mostly young - fellow students. In the course, a lot of time is set aside for practical components. In six-week blocks, groups of students successively cook in the kitchen, receive guests invited by themselves, such as parents, in neat business attire, and then serve meals in the restaurant area. The description of a sauerkraut dish loosens the taste buds: with potato, raisins, sausage, cracklings and pieces of roasted bacon. She characterizes the wine trip to France with the other hotello's as hilarious. During an internship in Paris, together with other international students, she can put all her acquired skills into practice. At the big hotel, in addition, she learns a lot. Working at unusual hours and dealing neatly with guests of different nationalities. Here it is confirmed that she adapts easily and service comes naturally to her. Satisfied guests give her satisfaction.
Once again, Senna decides to go her own way. While many of her fellow students go on to higher hotel schools, she herself chooses to broaden her horizons. She starts studying Management, Economics and Law. It soon became clear that the content of this course was not what she was looking for. After a few months, she switched to the business economics college in Arnhem. A good choice. In the third year she chooses a minor in accountancy. Besides the subject matter, she is attracted by the possibilities of a flexible work environment, working from home without a fixed place.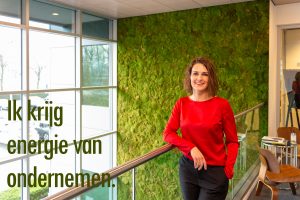 During her studies, Senna starts working at Accon avm, a large accounting firm in Arnhem focused on Dutch small and medium-sized businesses. Despite her enthusiastic efforts, the job does not meet her expectations. In her search for another work environment, a smaller organization to see much more, Amsterdam beckons. In the early morning hours - on the back of a friend's bike - she falls in love with Amsterdam's canals. In 2012, she makes the move to Kuipers & Claassen and moves to Amsterdam East, where her cheerful character gives her good contact with her neighbors and friends from the gym.
With the arrival of her daughter, single mother Senna chooses to change her living environment. She moves from her small home in busy Amsterdam to rustic Ouderkerk aan de Amstel, which dates back to the end of the 13th century and is a stone's throw from her work location. Fortunately, in the newly occupied residential area, she no longer has to search endlessly for a parking space. It is a living environment that reminds her of her own carefree childhood and where she would also like her daughter to grow up. Together they enjoy their large garden and the nearby Ouderkerkerplas.
That Senna likes to choose her own path and is not afraid of new challenges is also evident in the trips she takes. Before her now 2-year-old daughter was born, she chose faraway destinations. Because she loves being outdoors and is drawn to the beauty of nature, she travels to Thailand , Vietnam and Africa, among others, where she visits the vast savannahs and forest landscapes of Serengeti and the largest intact caldera in the world, Ngorongoro Crater. In her search for new things, she discovers other worlds with her distant travels. There, too, she easily connects with people. With other backpackers, she likes to trek together for a few days before choosing her own path again.
Although she has no hobbies, she does like to be active. From fitness, running, swimming and cycling to kickboxing and crossfit. In sports that require considerable conditional effort, she can sometimes lose herself nicely. Or run into herself. For example, she would rather go wild on a punching bag than take punches from her sparring partner. For her, the sport is mostly about the individual physical effort, performing functional movements in a sometimes varied manner. For example, she runs half and full marathons. Doing competitive swimming as a teenager, at some point she also sees the triathlon as a challenge. A combination of efforts. Now she still swims a few laps every week, runs around the Ouderkerkplas or cycles the Ronde Hoep, a popular route for cyclists in the Amsterdam area.
Senna is no stranger to - as in her sports - working hard and a lot. While others sometimes portray her as a workaholic or ambitious, she herself prefers to describe entrepreneurship as her passion. "I always feel like it and get energy from it. She loves the risk and accountability. She is happy when things in the office are running smoothly and employees are happy. Because of her positive attitude, she likes to bring others into her enthusiasm.
Quotes:
I do like new things.

I'm just good with numbers.

I don't leave many things to chance.

I get energy from entrepreneurship.

I don't go into conflict with people.

I am harmoniously minded.